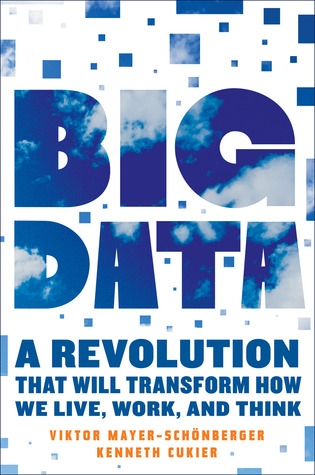 Big Data: A Revolution That Will Transform How We Live, Work, and Think
Eamon Dolan/Mariner Books
ISBN: 978-0544227750
Pages: 272
audio version of the summary
summary
Key Takeaways:
1. Big Data is the science of making predictions from the analysis of big chunks of data.
2. When trying to improve sales, it is more profitable to understand the 'What' makes the customers tick than to know the 'Why' it makes the customers tick.
3. Big Data is messy but profitable. Our desire for what is neat is what keeps a majority of us from appreciating the beauty of the mess.
-->