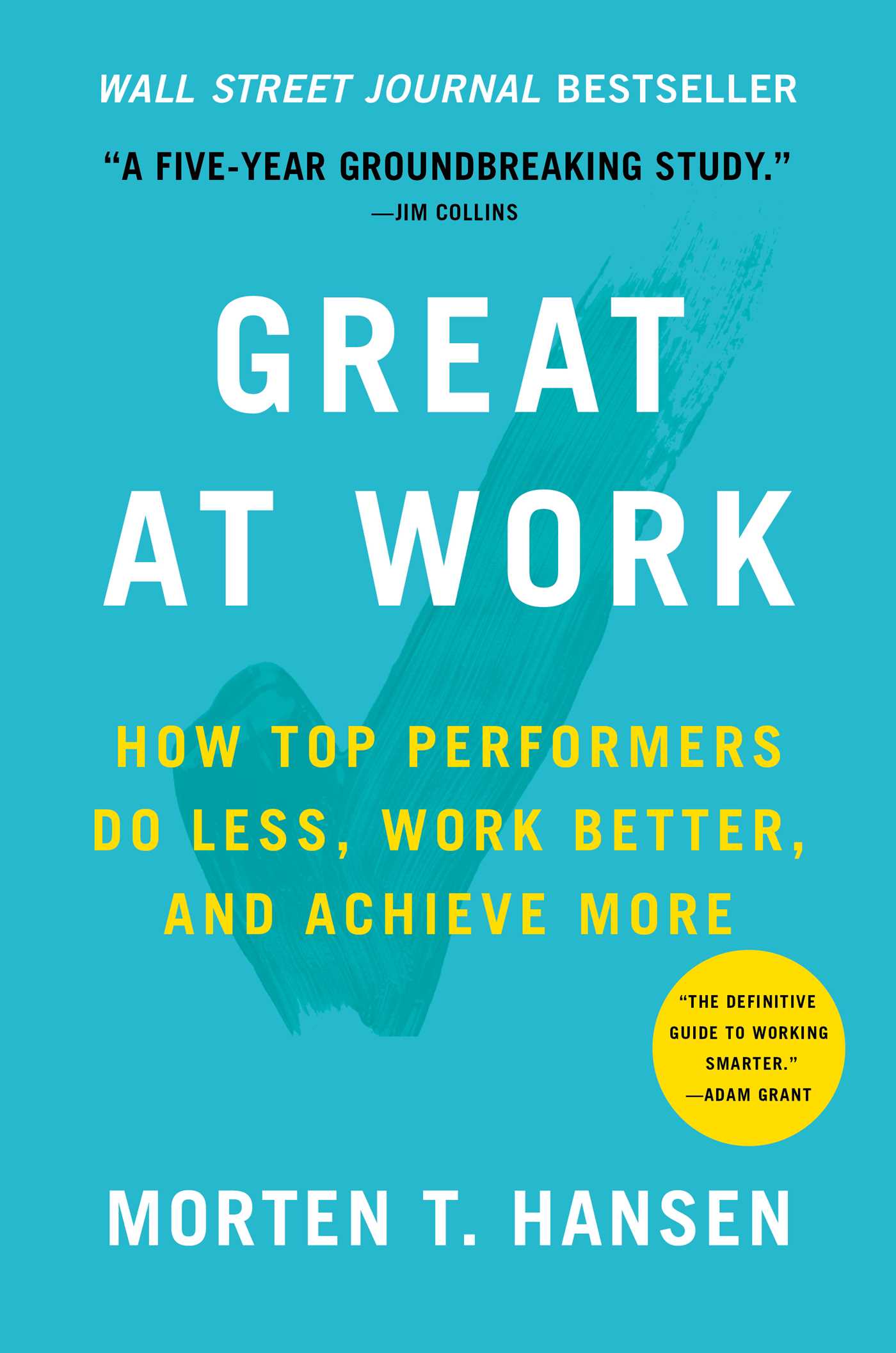 Great at Work: How Top Performers Do Less, Work Better, and Achieve More
ISBN: 978-1476765624
Pages: 320
audio version of the summary
summary
Key Takeaways:
1. The secret of success in the modern market lies in the ability to offer products that add tremendous value while lowering the cost of production; without compromising on the quality.
2. Success is usually the consequence of collaborative effort.
3. People are generally averse to change. To get them to buy into a new idea, employ effective advocacy tactics.
-->