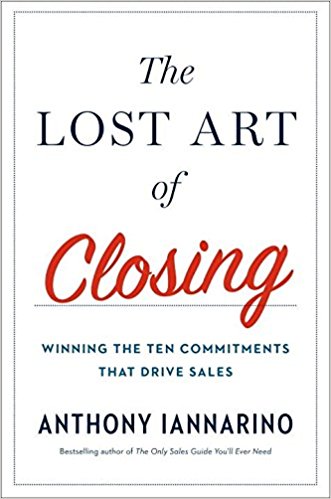 The Lost Art of Closing: Winning the Ten Commitments That Drive Sales
ISBN: 978-0735211698
Pages: 240
audio version of the summary
summary
Key Takeaways:


1. A sale is not something you do to a client; it is the culmination of a collaboration of interests.

2. The successful salesperson is the one that sheds off the skin of a salesperson and puts on the shoes of a trusted guide and strategic partner.

3. If you can convince the client to make a series of commitments that drive him or her closer to making a purchase, selling them the product or service will be easier and quicker.
Natural language endears you to prospective clients. Salesy language is taken to mean th...