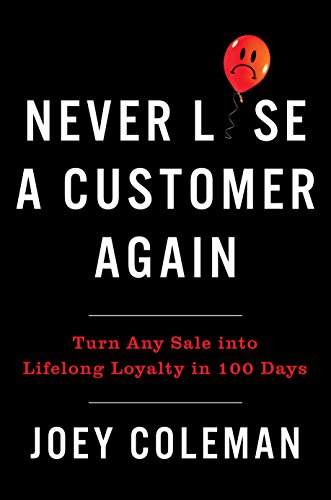 Never Lose a Customer Again: Turn Any Sale into Lifelong Loyalty in 100 Days
ISBN: 978-0735220034
Pages: 368
audio version of the summary
summary
Key Takeaways:
1. Human to Human interaction is the secret to retaining customers.
2. Businesses usually deal with customers in a rather impersonal way. Add a personal touch to all customer interactions and you will have an edge over the competition.
3. For most businesses, customer interaction ends with purchase. It is, however, the after purchase services that convert customers into brand ambassadors.