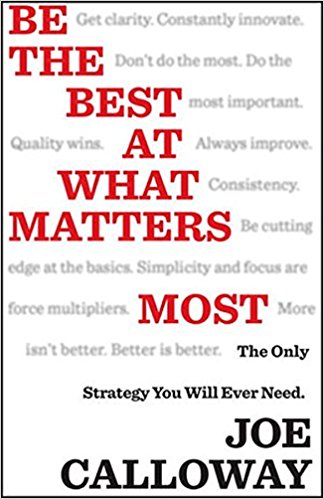 Be the Best at What Matters Most: The Only Strategy You will Ever Need
ISBN: 978-1118569870
Pages: 224
audio version of the summary
summary
Key Takeaways:
1. Businesses that focus on improving the things that work rather than seeking new ways to wow their customers end up experiencing exponential growth.

2. Any task that does not involve delivering what matters most to customers is a sideshow.

3. The journey to success is pretty straightforward; Deliver on the things that matter most to the customers and success will follow you.

4. Whenever there is an attempt to do many things, the most important things are ignored.

5. Even when focusing on the things that matter most to clients, limit yourself to three things. Focusi...